Hire a small, yet powerful electric car and explore the Flåm area. These green cars make it easy to get around – with no impact on the environment. No CO2 emissions, just good clean fun!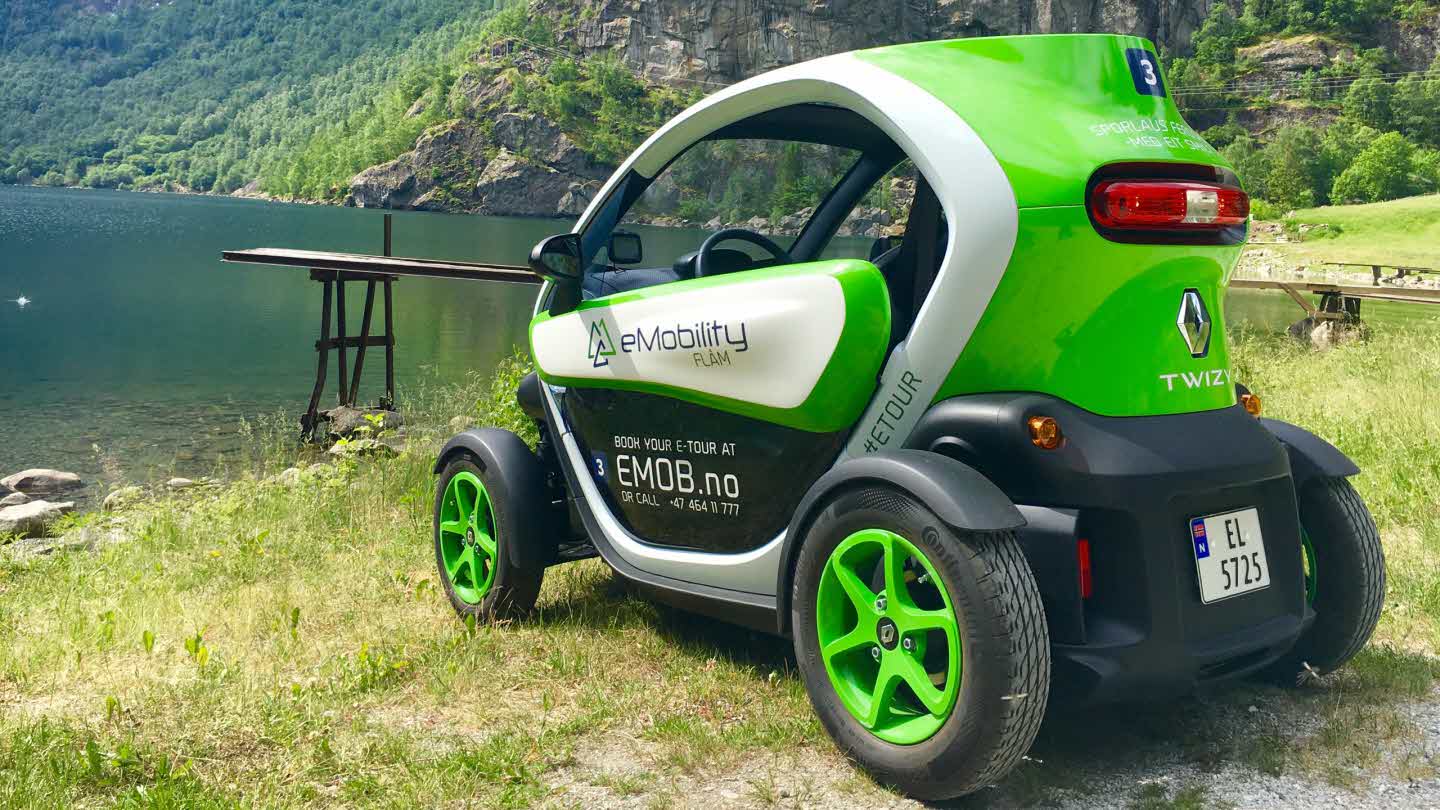 Urban green two-seater
A Renault Twizy will take you close to nature and let you explore in silence. With its open cab and inline seats for two, it's a perfect way of sharing great holiday experiences with a friend.
Twizy is all-electric, takes up little space and is easy to drive and park. The car is equipped with 3-point safety belts and airbags. It is very safe and you will be provided with the necessary training before you set off. Remember to bring a valid driver's license. Children must weigh over 15 kg.
eMobility - Mobility with a smile!
An invigorating trip to Stegastein Viewpoint
If you like panoramic views from the high ground, then this is the trip for you. You start by driving towards the delightful village of Aurlandsvangen and then ascend towards the lofty viewpoint of Stegastein. At Stegastein, 650 metres above sea level, there are panoramic views of the fjord and the mountains. If you drive a little further up, you can leave the car and take a short stroll in the open air to experience the virtually unspoilt Norwegian wilderness.
The ride from Flåm to Stegastein offers majestic and panoramic vistas in all directions – a truly thrilling trip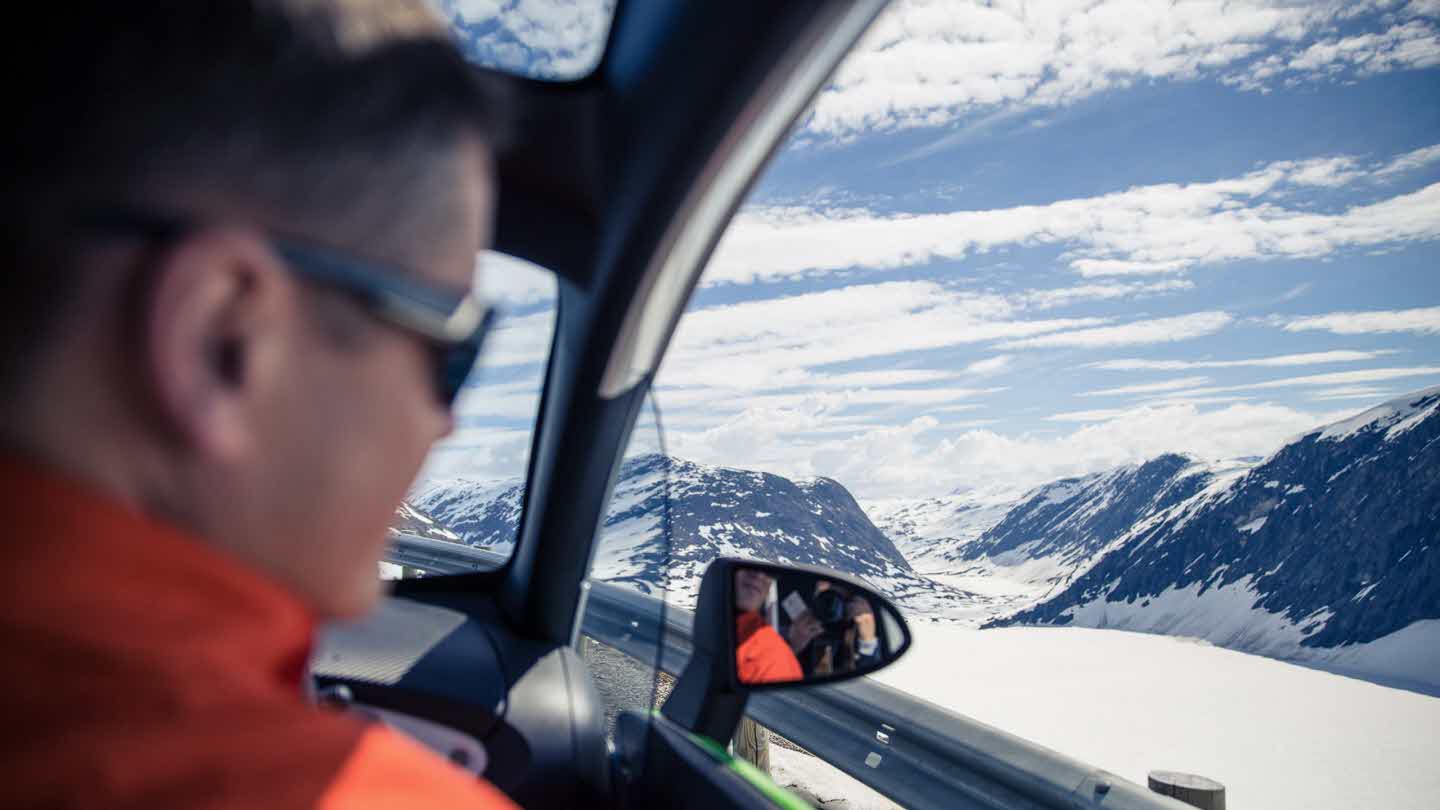 An "electric" trip along the river
It can be hard to travel against the flow, but on this trip it's child's play! Drive in an electric car to the source of the renewable hydro-electric power that supplies a large part of Norway with clean electricity. This tour of "electrical history" takes you through the charming village of Aurlandsvangen before it follows the river along a lush valley to the vehicle turning area at Vassbygdi.
Stop for a picnic on the riverbank and enjoy beautiful views of the stunning landscape.
Rental time
Electric cars may be hired for two hours at a time and we offer two customised tours you can choose from. One is to Stegastein Viewpoint and the other is to Aurlandsvangen and Vassbygdi.
License
Remember to bring a valid driver's license. Children must weigh over 15 kg.
GPS & audio guide
You can put away your map and guide book and listen to the GPS-controlled audio guide in the car as you drive through the World Heritage landscape. The guide provides you with some good tips and shows you the best places to stop! Audio guides are available in Norwegian, English, German, French, Spanish and Italian.
Safety first
In Norway, traffic laws are strict and any traffic violations are subject to heavy fines.
There will be many tourists on the side of the road, either on foot or cycling, so please ensure you drive accordingly.