The Geirangerfjord is a 15-kilometre-long branch of Storfjord and has been inscribed on UNESCO's World Heritage List. The fjord is one of Norway's most popular attractions and offers a spectacular introduction to this iconic Norwegian geographical feature.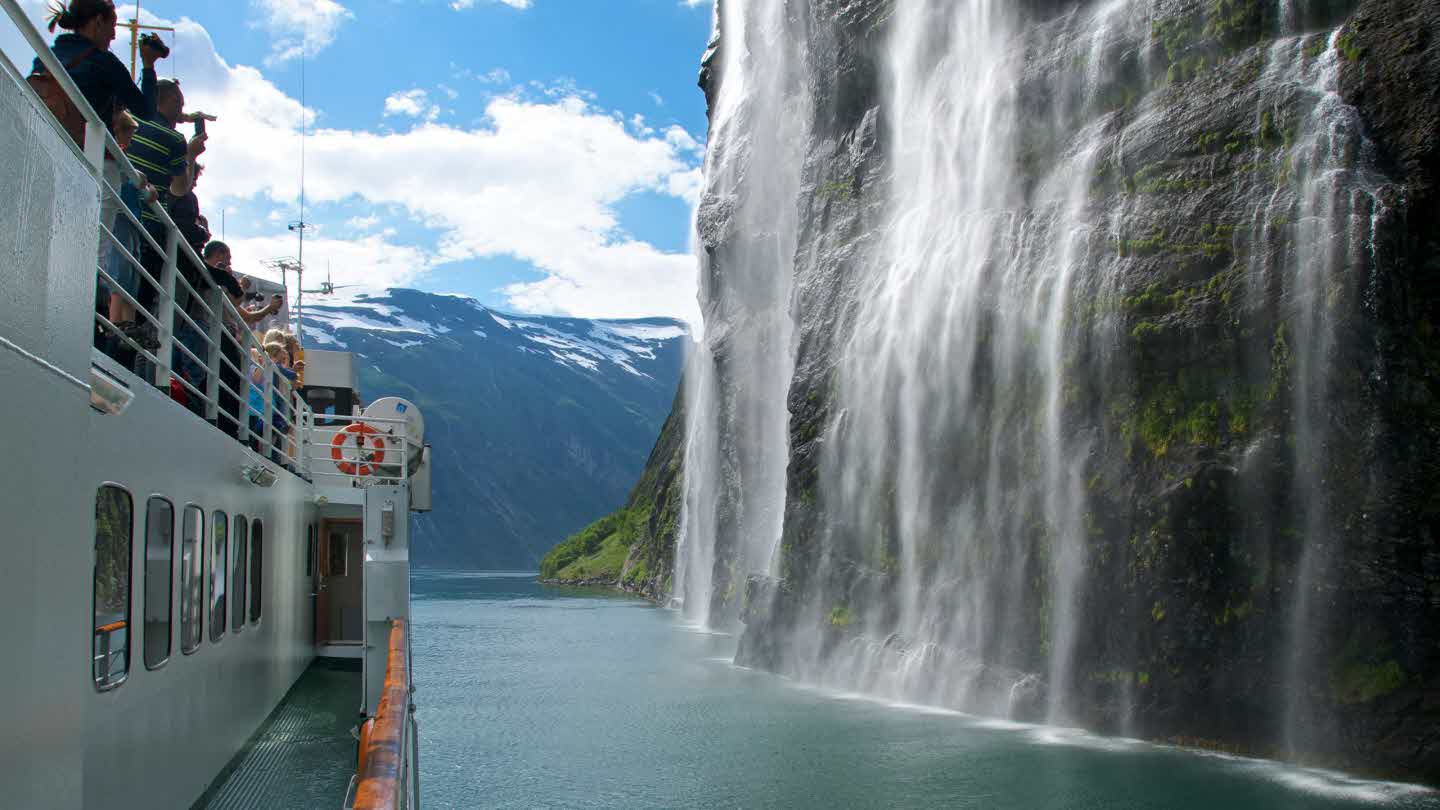 Fjord cruise from Geiranger to Hellesylt
The fjord offers archetypal scenery, encircled by high mountains, where abandoned farms cling to the hillsides. The trip between Geiranger and Hellesylt takes in the Knivsflå waterfalls, known as the Seven Sisters and Friaren (the Suitor). You will also sail close to the Brudesløret (Bridal Veil) waterfall.
Discover the famous Geirangerfjord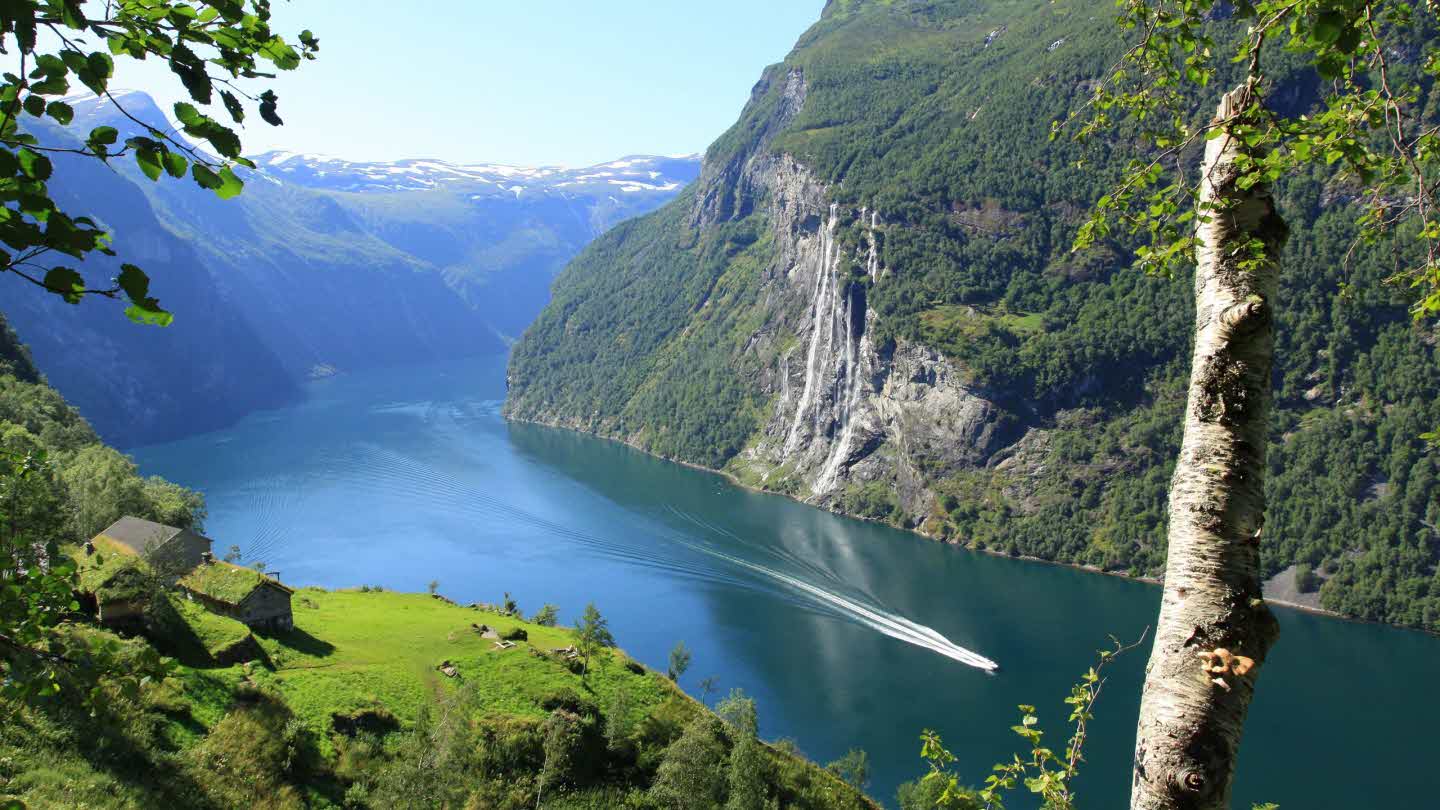 Nature
Along the Geirangerfjord you will experience the very best of Norwegian nature, close up. Beautiful, pristine scenery and an abundance of wildlife – in a place that seems all but uninhabitable.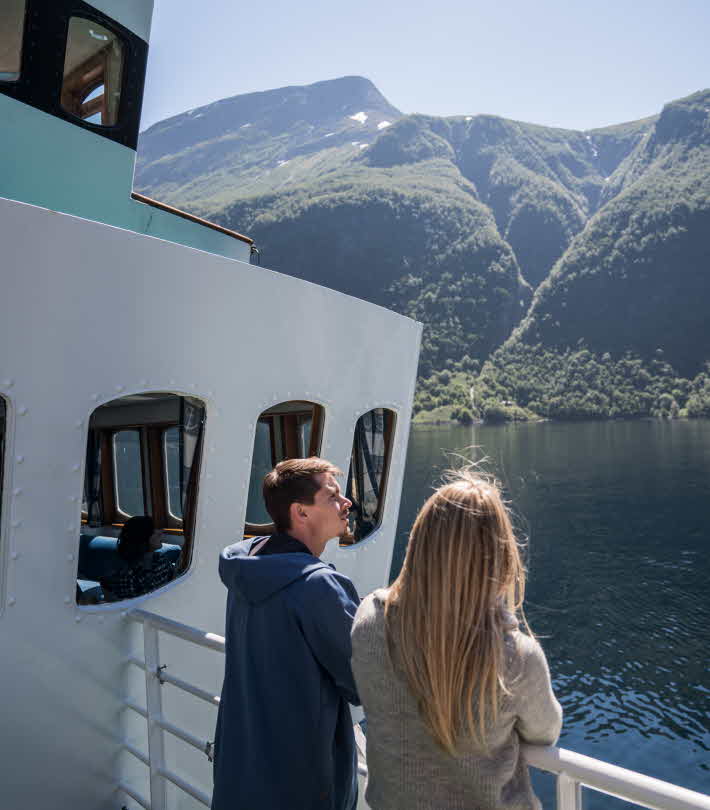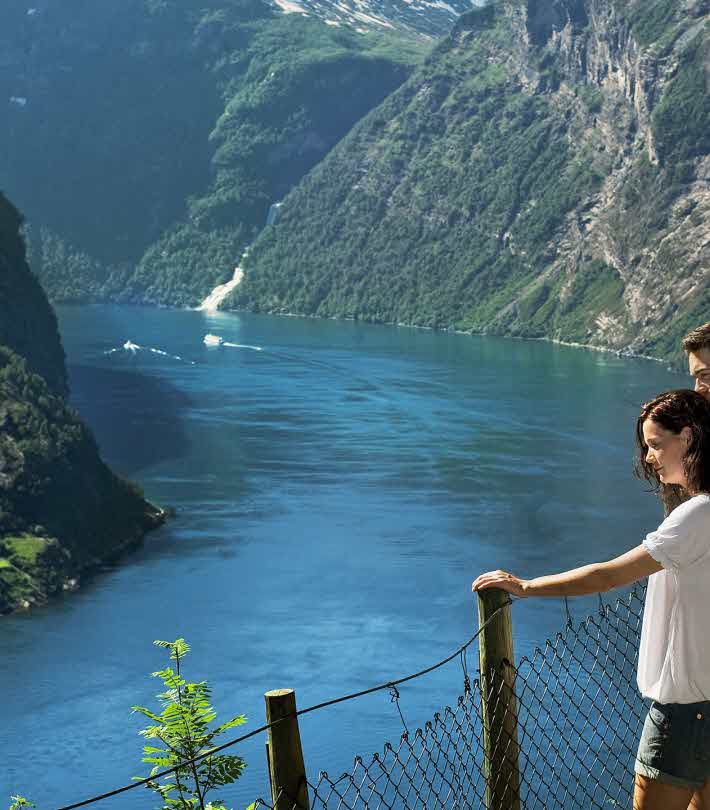 Geiranger from above
It is worth taking a stroll in Geiranger to explore the many viewpoints and cascading waterfalls, immersing yourself in the tranquility.
Timetable
Practical info
Cars and coaches can travel on the tourist car ferries, but capacity is limited, and we advise to book the vehicle space in advance.

For coach booking please contact us.
On board
To optimise your fjord experience,
– download the NAVIGUIDING app
Available on Nærøyfjord, Lysefjord
and Geirangerfjord.
Location
Geiranger
Hellesylt