Discover the majestic Sunnmøre Alps from the magnificent, 35-km long Hjørundfjord in Møre & Romsdal between Ålesund and Øye. You will travel through unspoilt nature in a dramatic, rugged, varied and historically rich fjord landscape.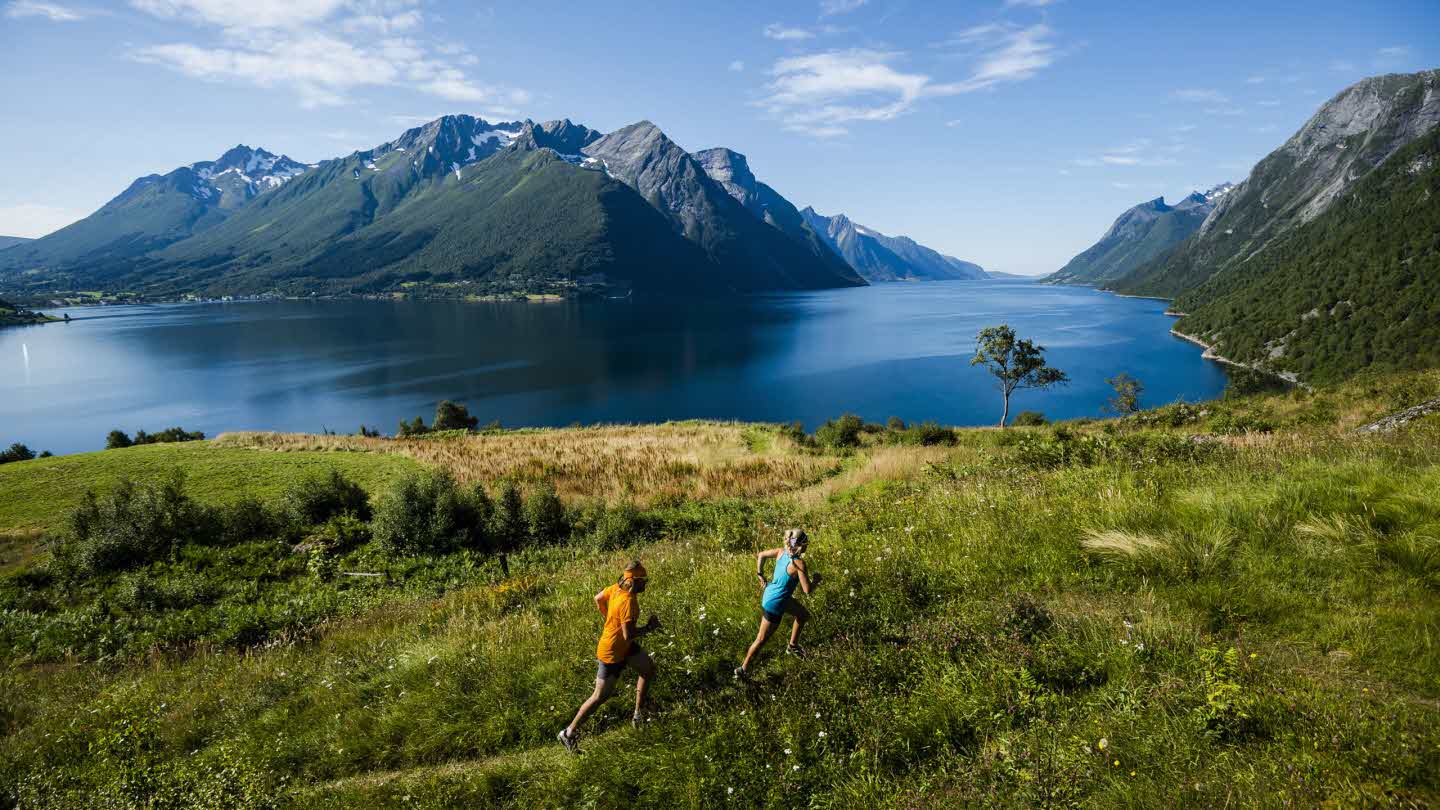 Hjørundfjord
The Hjørundfjord is surrounded by steep mountains that rise up vertically from the fjord with peaks stretching 1,700 metres above sea level. The fjord splits the Sunnmøre Alps in two with small villages along both sides of the fjord, some without any road connection. Some of these villages remain unspoilt and have kept their authenticity, as the boat has been the only form of transport for centuries for the people who live here.
Discover the majestic Sunnmøre Alps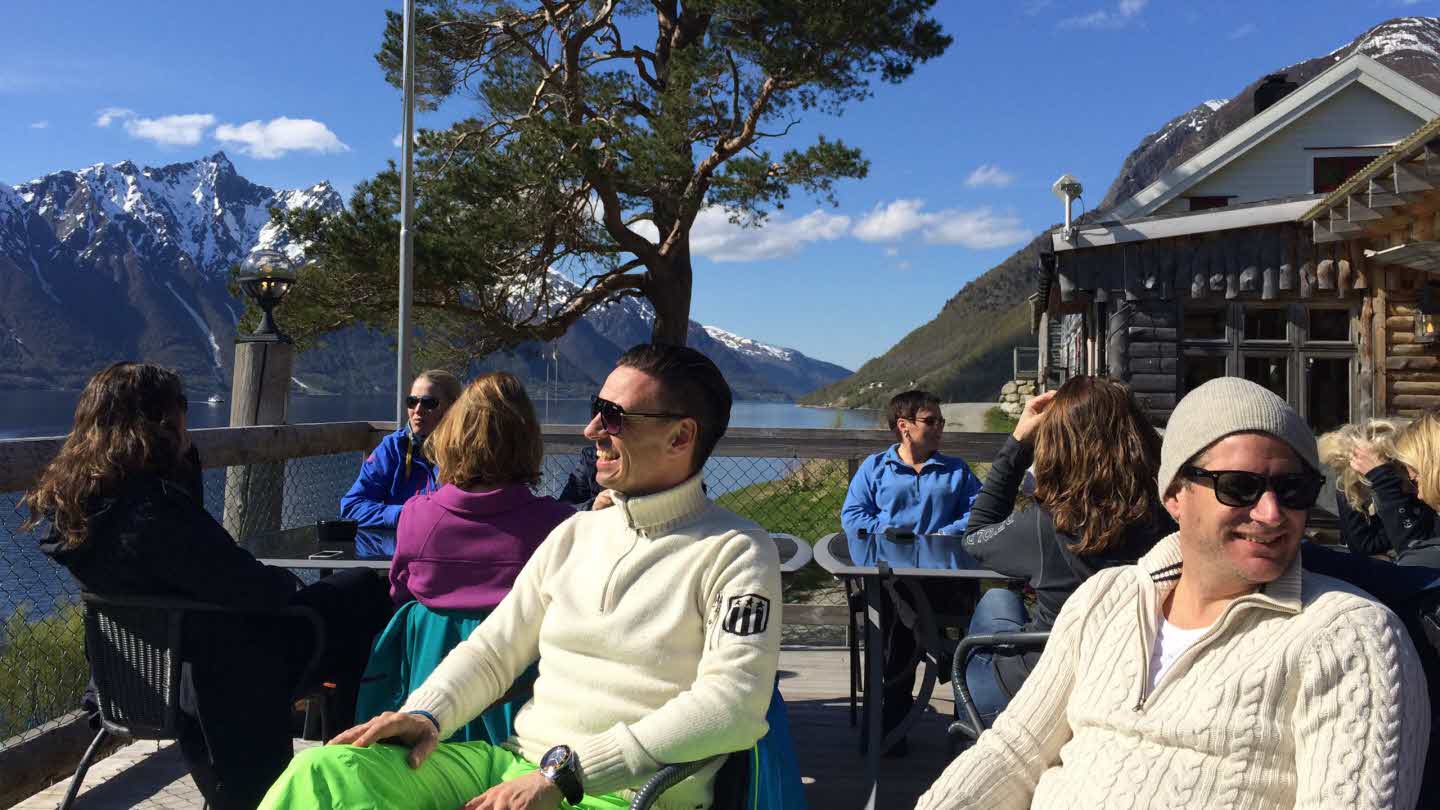 Trandal
The fjord cruise is a picturesque voyage through the core of the Sunnmøre Alps, between Ålesund and Øye, where you have the opportunity to embark or disembark in Trandal. In recent years, Christian Gaard Bygdetun in Trandal has become one of the most spectacular and most visited music festivals in Western Norway. Major national and international national artists such as The Blues Brothers and Adam Douglas have been seduced by the mighty landscape and the atmosphere of Trandal and continue to return year after year.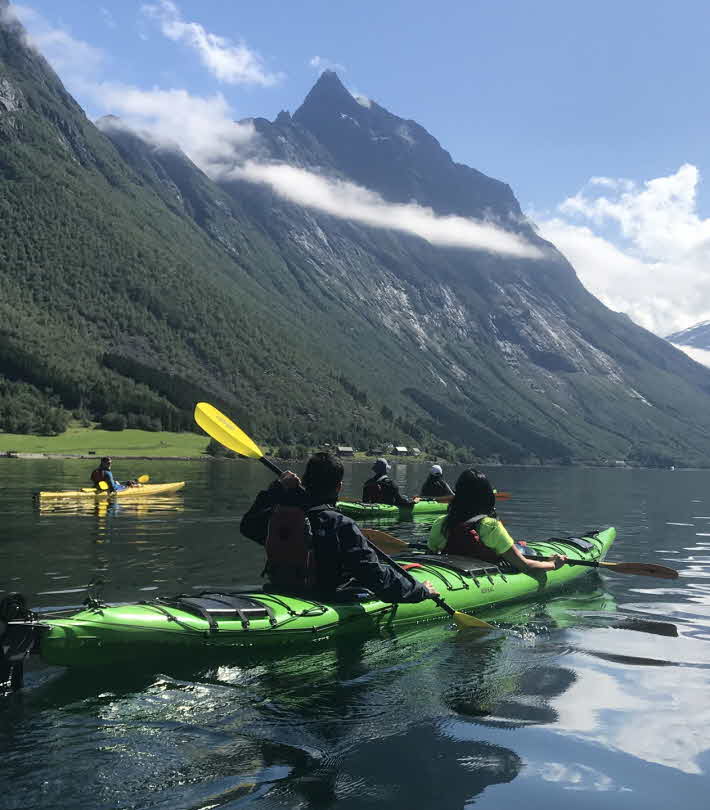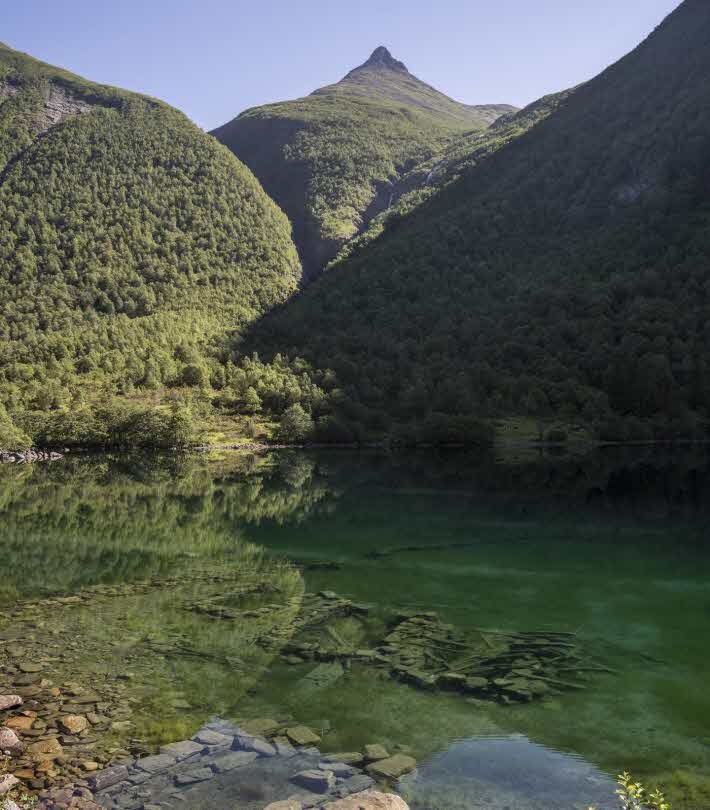 Øye
Fjord Cruise Hjørundfjord is an excellent hub from which to explore the region; whether you are travelling to or from Geiranger, exploring the beautiful Jugend style city of Ålesund or checking in for a few days at the historic and legendary Øye Hotel Union. For example, in the Øye area you can explore the ruins of underwater farms in Norangsdalen in the summer or spend lazy days by the fjord with a fishing rod.
Timetable
Activities in the area
The Sunnmøre Alps are a paradise for the off-piste or mountain climbing enthusiast, the exercise enthusiast and the bon vivant offering a host of possibilities for spectacular nature and cultural experiences during both summer and winter, whether on the beach, in the city or in the inner part of the fjords. Kayaking in the innermost Hjørundfjord is a perfect way to enjoy the natural beauty and tranquillity.
Stops at Trandal or Urke
For stop at Trandal or Urke, report to crew when boarding.
For boarding, contact the host at Trandal or Urke to assist you in contacting the boat.
Note: Ticket price is the same as Øye / Ålesund, can be purchased on board.