A fjord cruise by tourist ferry on Lysefjord features spectacular natural phenomena, such as the Pulpit Rock, the Kjerag mountain, rugged scenery and dramatic rock formations. The 42-kilometre-long trip along the fjord reveals its incredible geology and glacial landscape.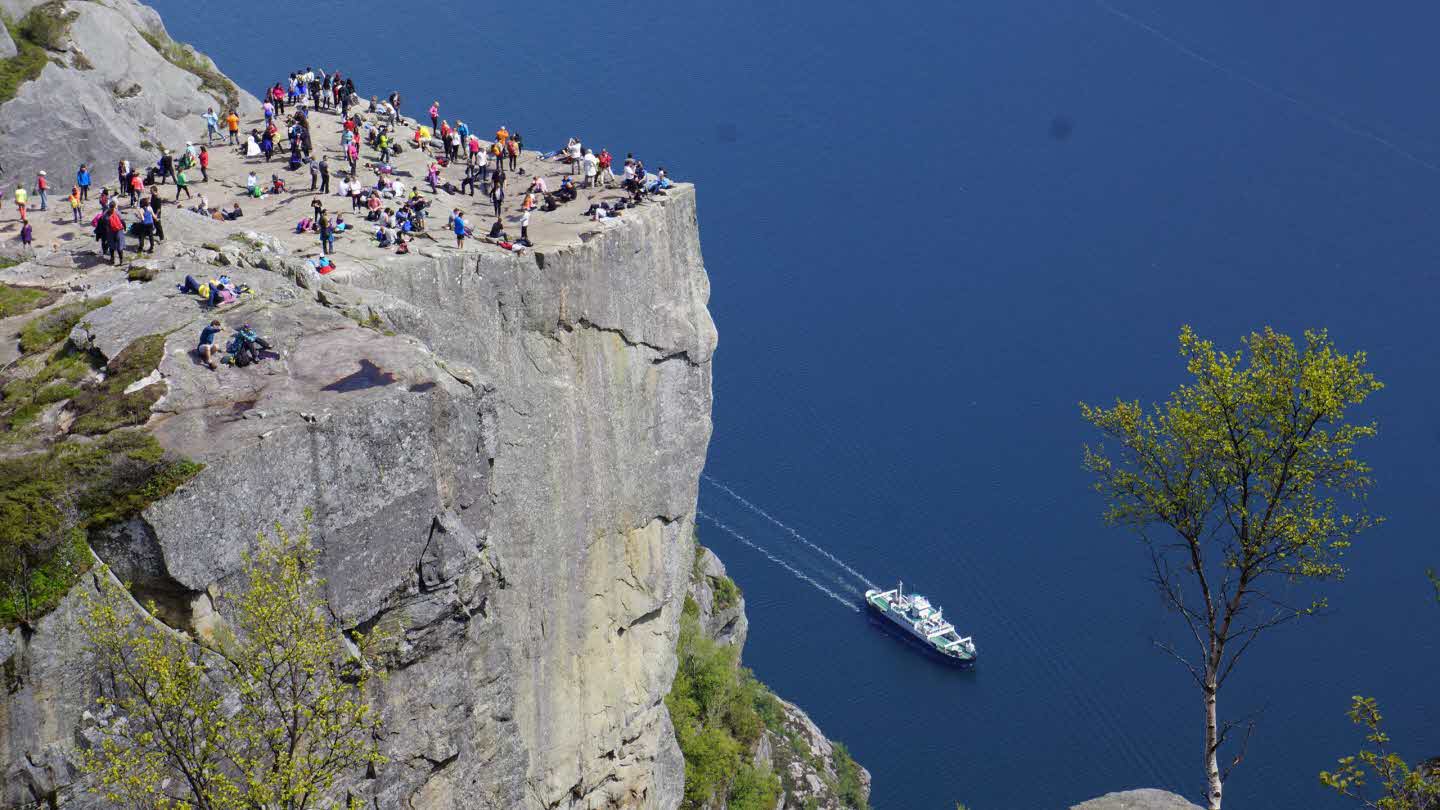 Pulpit Rock
Lysefjord, in the municipality of Forsand, is 42 kilometres long and 422 metres deep. Sailing along the fjord on a tourist ferry, you will marvel at the Pulpit Rock, the dramatic rock plateau that stands 604 metres above the Lysefjord and ranks as one of Norway's most popular natural tourist attractions.
Discover wonders of nature – Pulpit Rock and Kjerag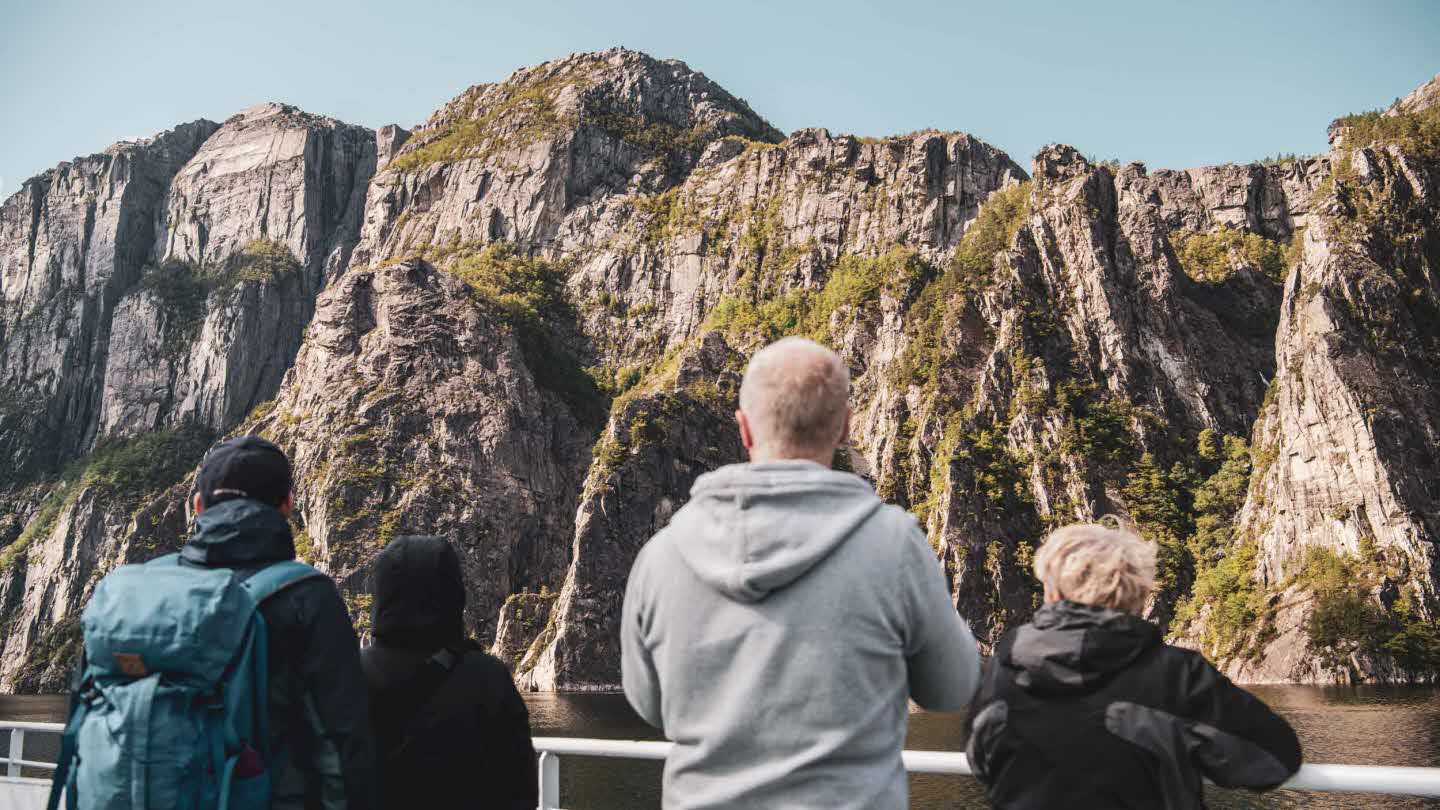 Kjerag
You will also see Kjerag on the southern side of the fjord, another mountain plateau, rising 1,100 metres above sea level. If you are lucky, you might hear the gunshot-like bang known as the "Kjerag Bang" emanating from the rock, and visit the precipitously poised Kjerag Boulder.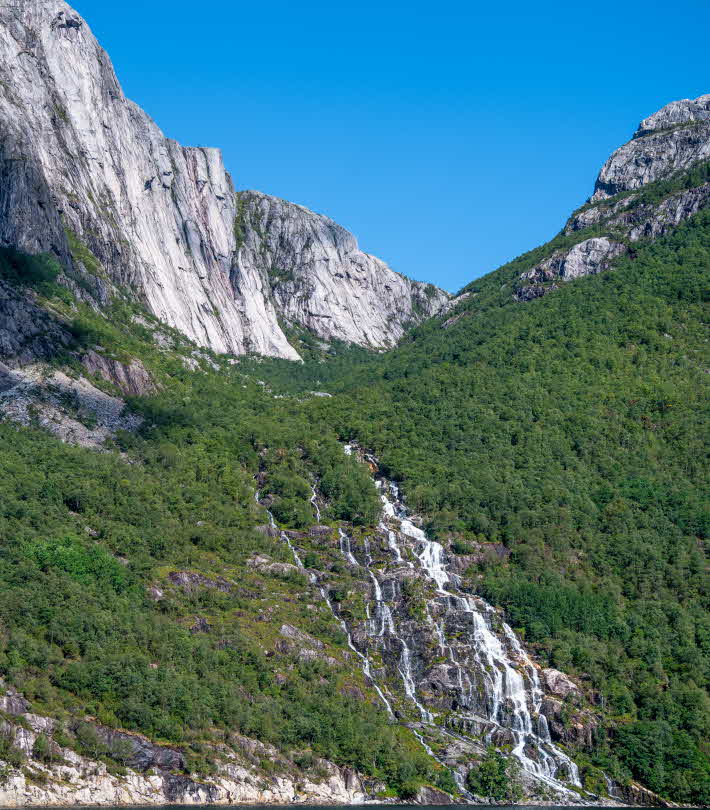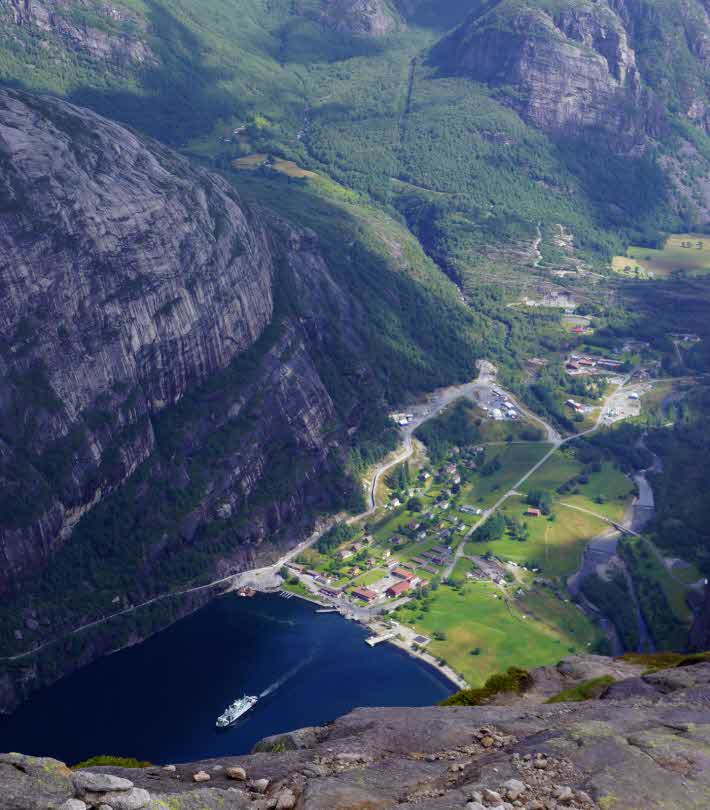 Nature
The fjord is brimming with waterfalls, wildlife, dramatic geology and wild scenery.
Timetable
Fun facts
In November 2017, Tom Cruise was suspended from the Pulpit Rock in one of the scenes in Mission Impossible: Fallout.
Practical info
Cars and coaches can travel on the tourist car ferries, but capacity is limited, and we advise to book the vehicle space in advance.

For coach booking please contact us.
On board
To optimise your fjord experience,
– download the NAVIGUIDING app. Available on Nærøyfjord, Lysefjord and Geirangerfjord.
Food & beverages
The onboard café serves hot and cold drinks
Variety of pastries and sandwiches