Hiking with snowshoes is a fun way to get close to nature during the winter season. You will have an exceptional view of the Aurlandfjord and the mountains surrounding the fjord.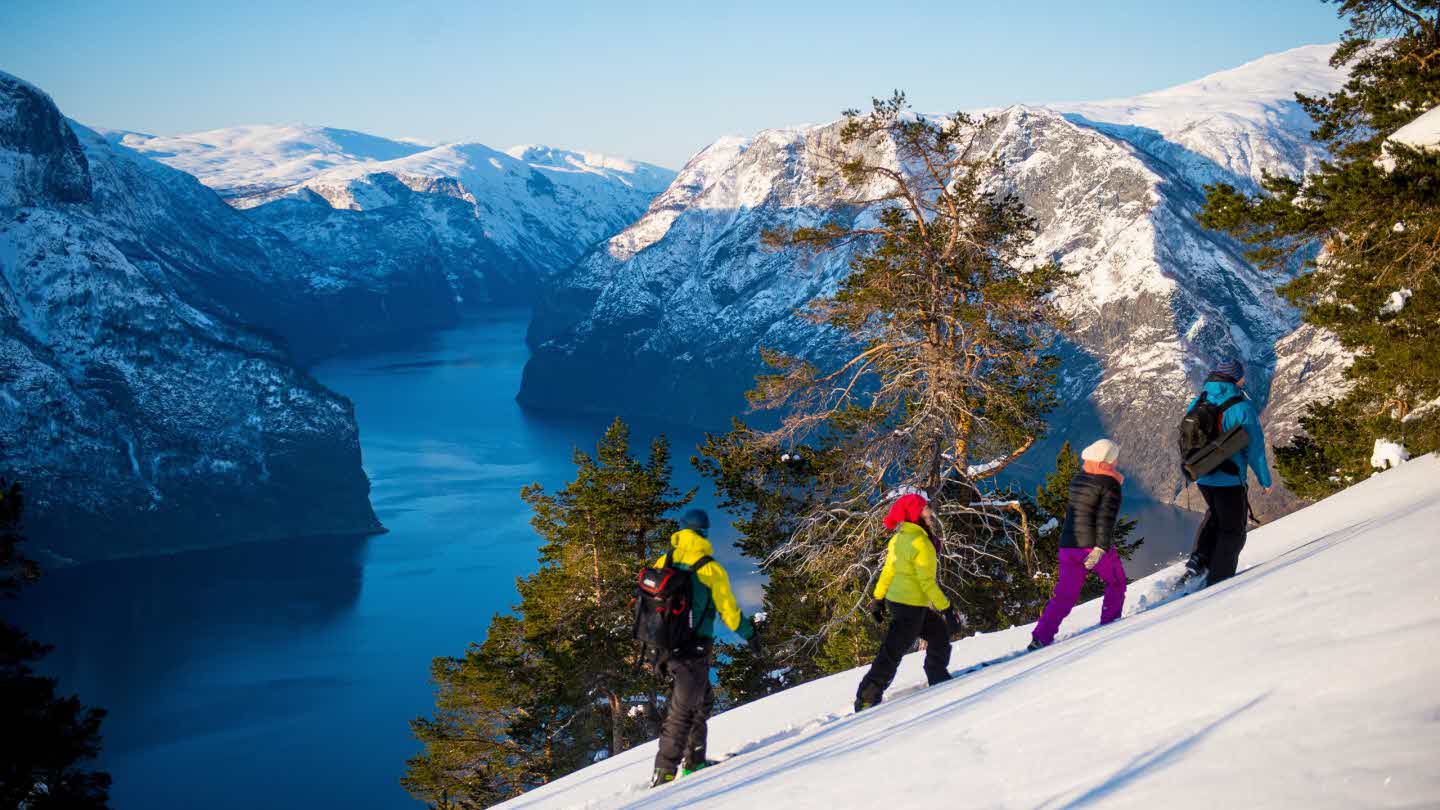 Do as the locals do
This guided hike will take you into our local mountains with views of the best of Norwegian scenery. You will have breathtaking views of the Aurlandfjord, Flåm, the small village of Undredal and the mighty mountains surrounding it all. The guides will stop several times during the hike to share their passion and knowledge about the different areas you will see.
Feels like walking on sand at the beach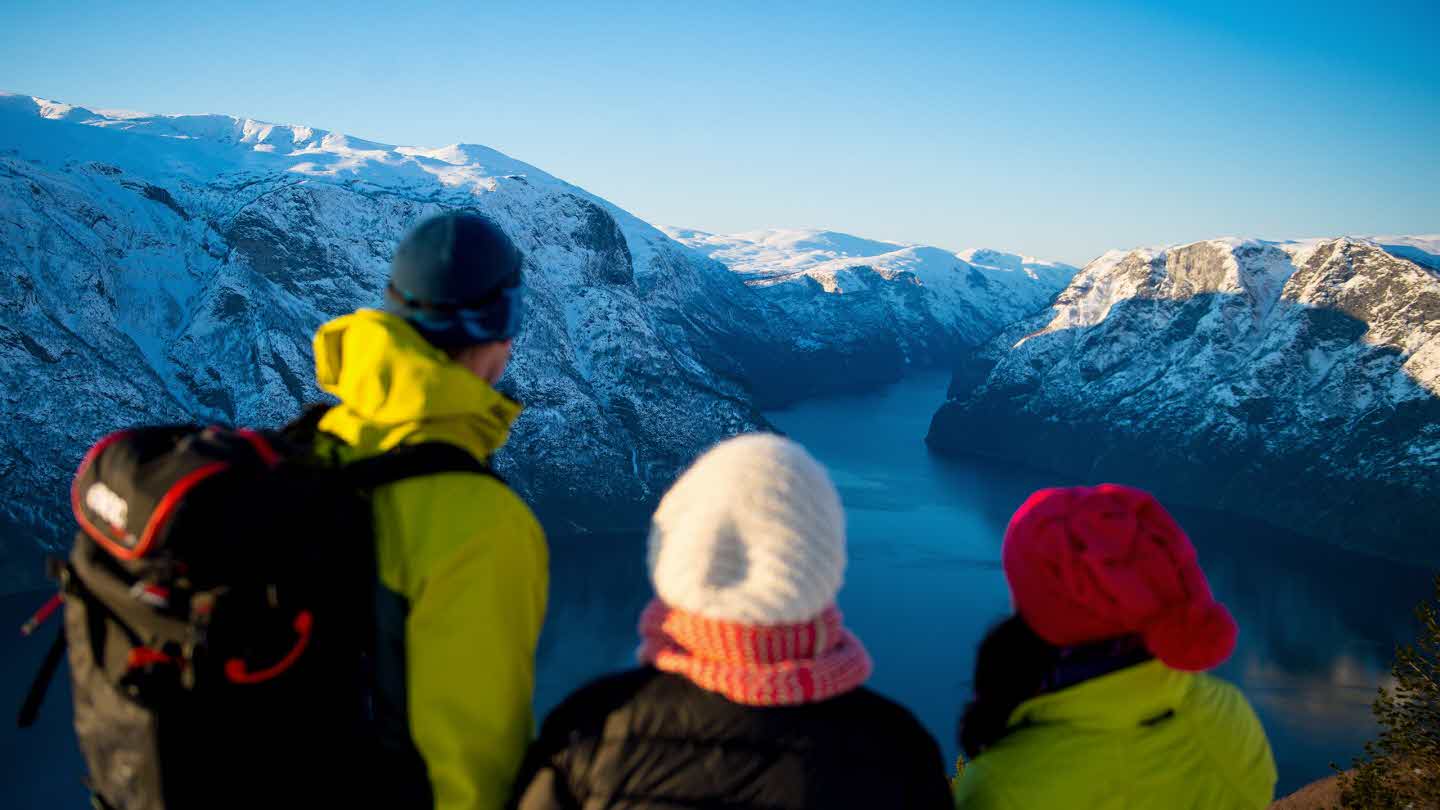 You won't freeze
Hiking with traditional snowshoes has been a Norwegian tradition for thousands of years. These snowshoes enable you to walk on the snow's surface without falling through it. They give you access to snow-covered mountains in a fun and memorable way. As on traditional Norwegian snowshoe hikes, hot beverages will be served to warm you up during the hike.
Practical info
The tour starts and ends in Flåm. From Flåm we will take a bus to Aurland and up to the Stegastein Viewpoint where the snowshoe hike begins. The snowshoe hike will take around 1.5 hours. The trip will last a total of approximately 3 hours.
Is this for me?
The trip is suitable for beginners. General fitness is required, but no experience of snowshoes is required. Please wear warm clothing as it can get very cold in the winter season.