A full-day trip visiting two glaciers and the Norwegian Glacier Museum. You can get up close to Jostedalen glacier, the largest glacier in continental Europe.
The amazing glaciers
Round trip Balestrand–Fjærland including Bøyabreen, Supphellebreen and a visit to the Norwegian Glacier Museum.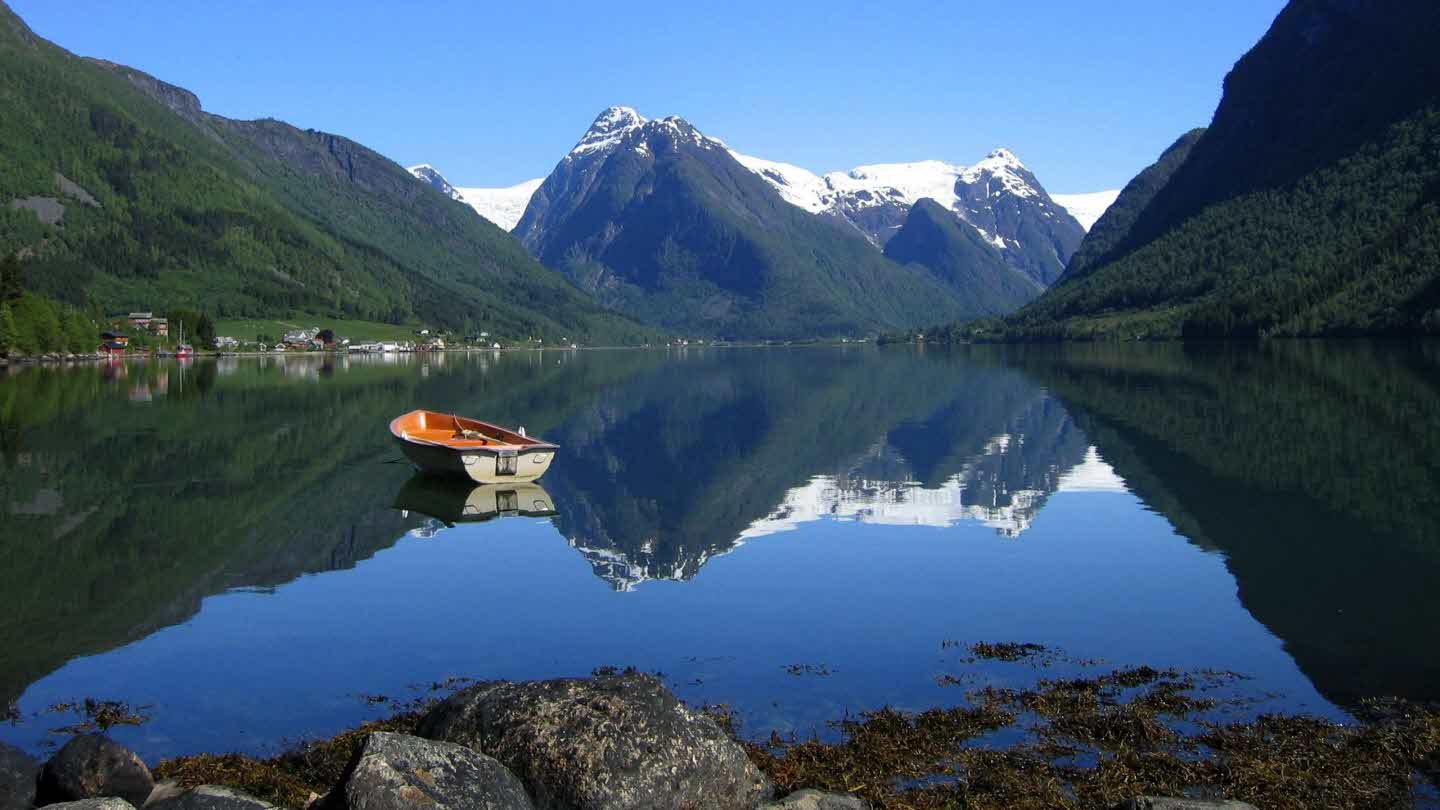 Green fjord & vibrant landscape
We sail along the beautiful Fjærlandfjord with amazing views of the steep mountains, the green fjord itself and the vibrant landscape. We arrive at Fjærland, where the glacier meets the fjord. A shuttle bus will take us to the Norwegian Glacier Museum. Enjoy Ivo Caprino's panoramic film about Jostedalen Glacier and the fascinating exhibition.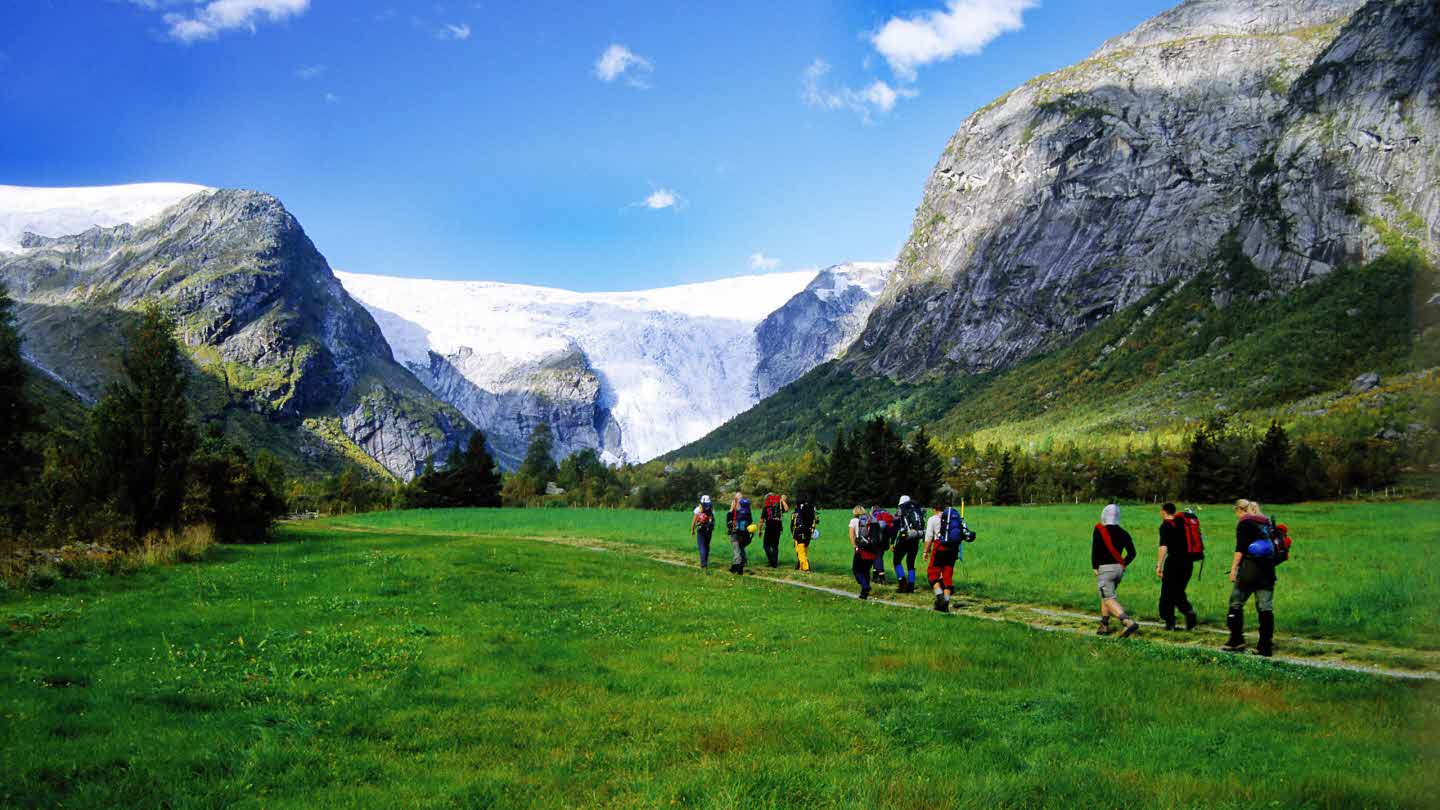 The perfect day
The trip continues by coach to the two glaciers –Supphellebreen and Bøyabreen – before the coach takes us back to Fjærland. The full-day excursion concludes with a boat trip back to Hella/Balestrand.
Timetable Full day
Included
Coach to the glaciers and museum entrance are included in the round-trip fare.