Join a fjord cruise and experience one of the most beautiful and popular fjord areas in Norway, the UNESCO World Heritage area in the Nærøyfjord. The round trip with boat and bus has multiple departures every day.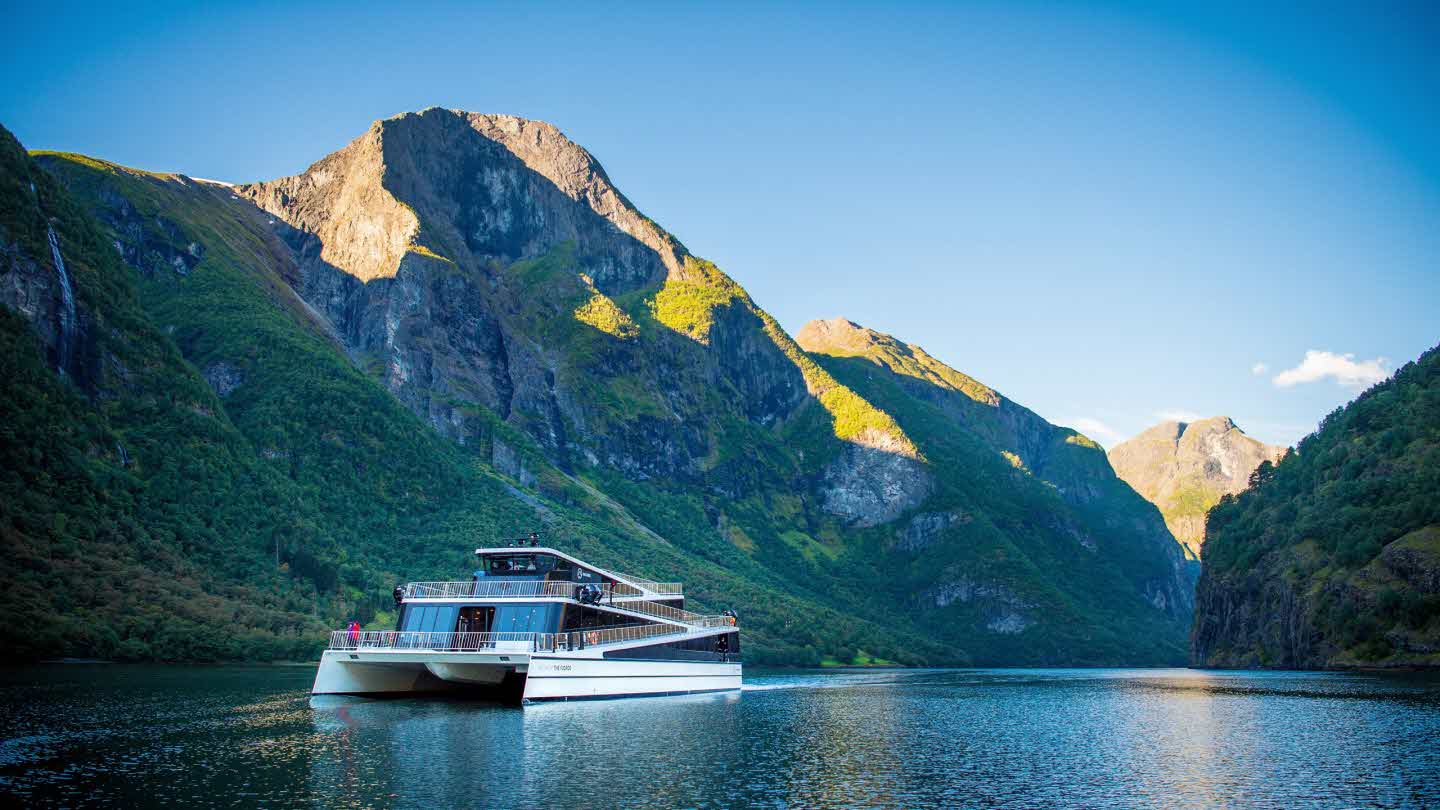 Nærøyfjord
The narrow and spectacular Nærøyfjord is surrounded by steep mountains with snow- covered peaks that soar up to 1,800 metres above sea level. Waterfalls cascade down the mountains and picturesque villages dot the landscape. This is an area that is inscribed on the UNESCO World Heritage List and is considered one of the most beautiful fjord landscapes in the world.
Discover the spectacular UNESCO-listed fjord landscape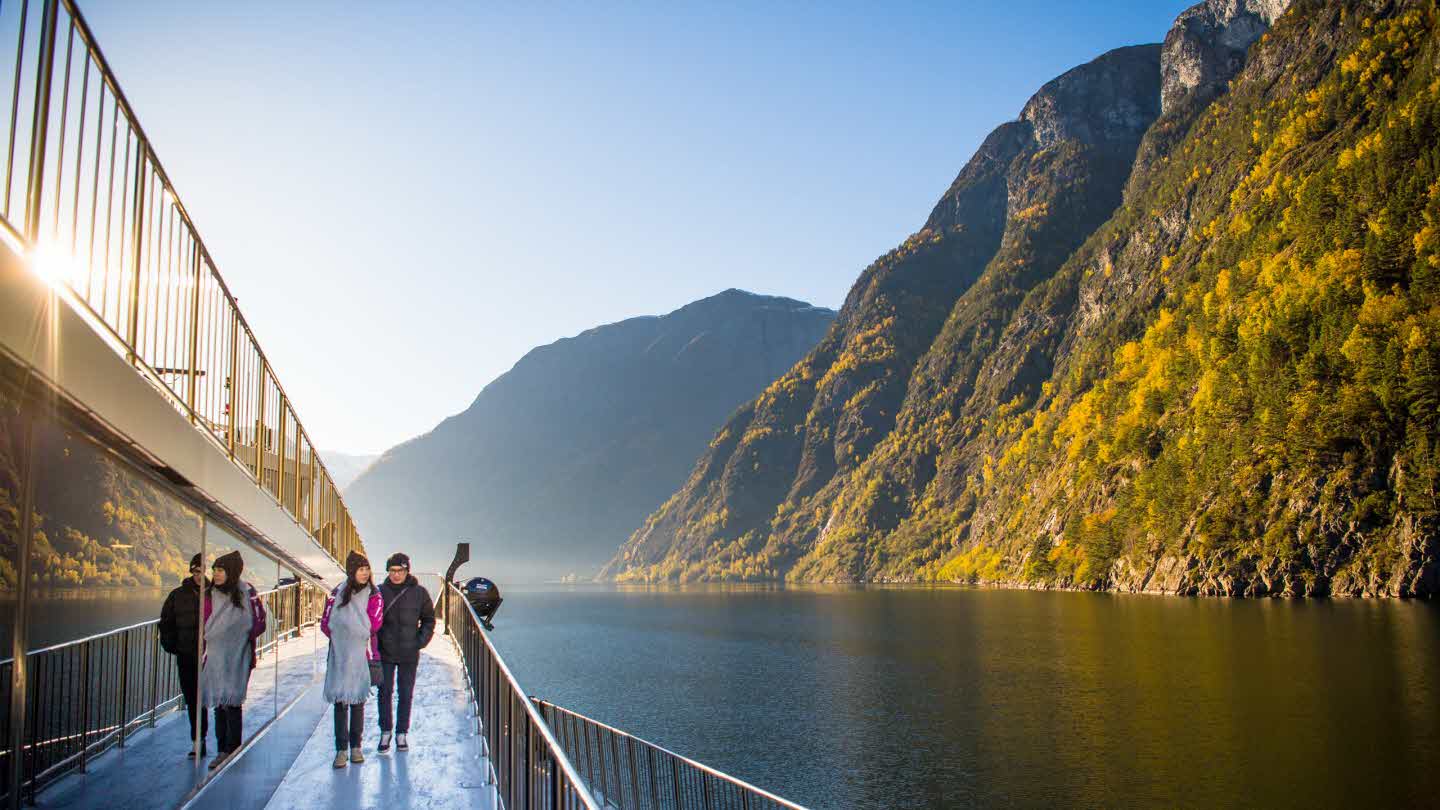 Your choice
You can choose to start the trip from Flåm or Gudvangen. The round trip is a combination of boat and bus that takes you back to where you started.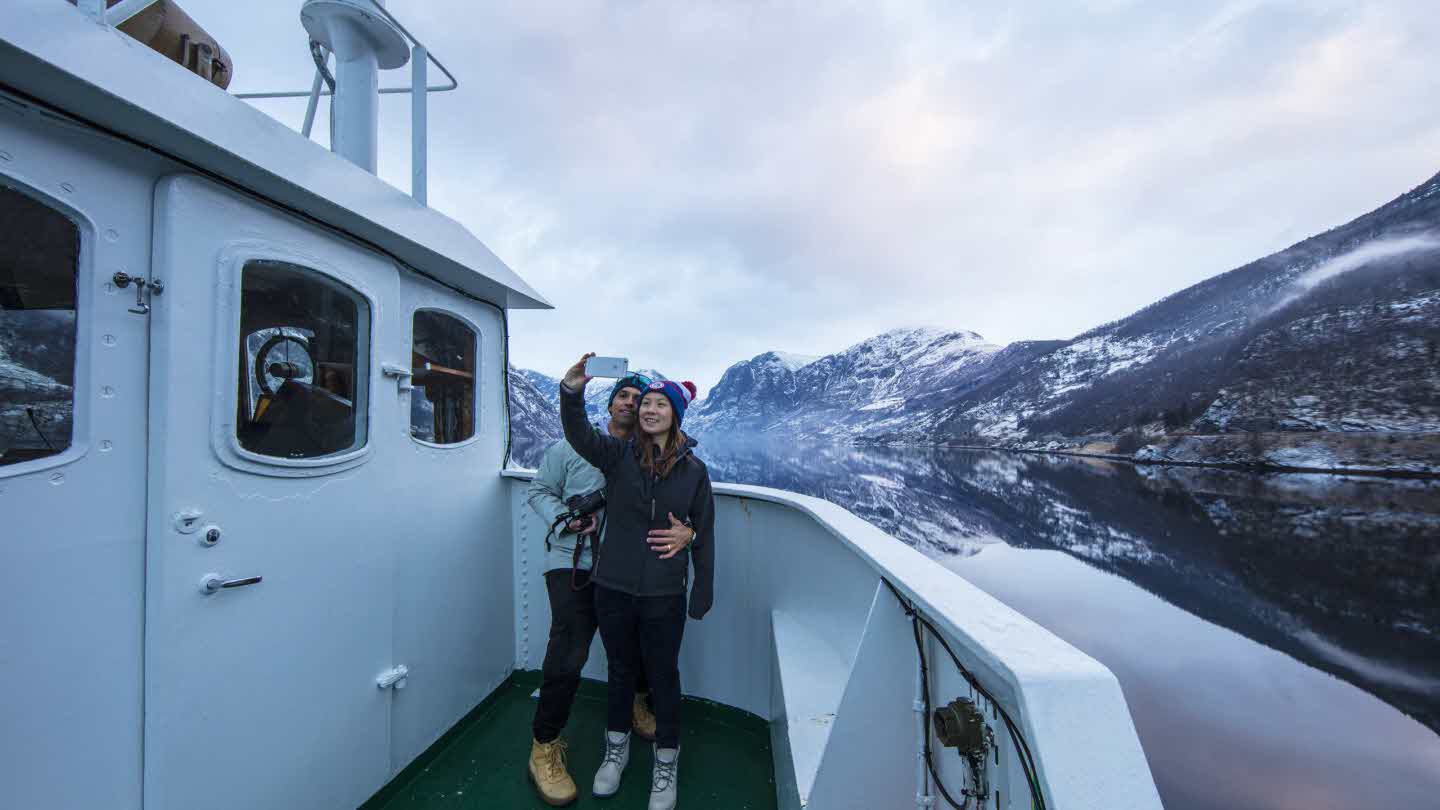 Wintertime
On our Winter Cruises running from 1 October– 30 April the vessels (premium or classic) are not predefined. The Fjords reserves the right to alternate vessels in its fleet due to weather conditions, capacity and maintenance. Note that changes can occur at short notice. Information about operating vessels can be obtained by contacting our call centre.
Fun facts
Viking graves on "Holmo" outside the Bakka strait
In the Viking Age, the population was more than 600 people. Today it is less than 100.
"Gudvangen" – Place of the Gods
Powerful avalanches have the capacity to blow away windows and doors on Bakka
On board
To optimise your fjord experience,
– download the NAVIGUIDING app. Available on Nærøyfjord, Lysefjord and Geirangerfjord.
Food & beverages
The onboard café serves hot and cold drinks
Variety of pastries and sandwiches